Area Rugs: Area Rugs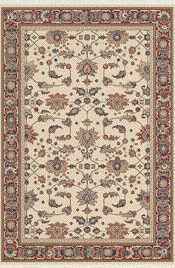 Our main line of Rugs we carry are from Mayberry Rugs. 5 x 7, 5 x 8, and 8 x 10, and 8 x 11's...come check out our awesome selection!!
Brand Overview
---

---
Profile
|
Website
wholesale manufactuer and distributor of bound area rugs, oriental, rug, safari, rainbow, Novelties, kitchen
---

---
Profile
|
Website
Balta is the world's largest privately held area rug manufacturer. The company rapidly evolved from a small family business into the Balta Group, internationally renowed as a manufacturer of afforable, high-quality rugs from Belgium. The designers at Balta are constantly striving to make their rugs stronger, more durable and more comfortable - but also more appealing and more creative. Balta's area rug collections cover a wide range of designs, sizes, colors, materials and prices.
---

---
Profile
|
Website
|
Video
|
Tips
|
Clean
|
FAQs
|
Green
Mohawk's dedicated rug designers are constantly striving to bring you the latest in rug fashions. When choosing Mohawk Select, you not only have the brand name that you have grown to trust, you have the latest in style, color and great value as well.